Classic III Littmann Stethoscope
$ 98.00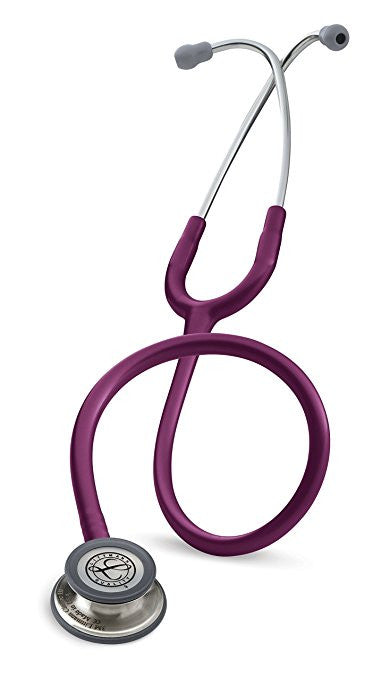 Please note: we cannot control the engraving color. The color of the engraving depends on the color of the tube. A lighter tube will have a lighter engraving mark. The darker tubes have a darker engraving mark.
Great things take time. Please allow 3-4 weeks for your orders to arrive. Thank you! Need an order update? Email us at support@nursedeals.com. Thanks. 

The Littmann® Classic III™ Stethoscope features and benefits include:
High acoustic sensitivity when performing general physical assessment.
Tunable diaphragms on both the adult and pediatric sides of the chestpiece.
Single-piece diaphragm that's easy to attach and easy to clean because the surface is smooth and without crevices.
Open bell versatility allows the pediatric side to convert to a traditional open bell by replacing the single-piece diaphragm with a non-chill sleeve.
Next-generation tubing with improved resistance to skin oils and alcohol for longer tubing life.
Less likely to pick up stains.
Chestpiece is precision-machined into an aesthetically pleasing, less angular shape.
The stem features an open side indicator.
No natural rubber latex or phthalate plasticizers are used in the tubing or any other component.
27 inch Total Length
The Littmann Classic III Stethoscope is the next generation of the Littmann Classic II SE Stethoscope. The Littmann Classic III Stethoscope has tunable diaphragms on both the adult diaphragm side and the bell side.
Refund Policy
Non engraved stethoscopes can be returned for a full refund within 30 days of receiving your product.
Laser Engraving
NurseDeals offer a laser engraving service on all of our Littmann stethoscopes. Because we recognize the value and quality of your tools we have invested in the highest quality equipment and technicians to give you the finest engraving service available. The end result is an elegant, permanent, precision mark on the surface of the chestpiece, allowing you to show a little of your personality and, more importantly, deterring thieves and making it easier to retrieve your scope should you misplace it.
Note: Custom engraved items are non refundable. Please make sure you spell everything correctly. We CANNOT exchange any stethoscopes due to incorrect spelling or user error. Thank you for understanding.